"My diarrhoea after Radiotherapy made life miserable until I discovered Enterosgel"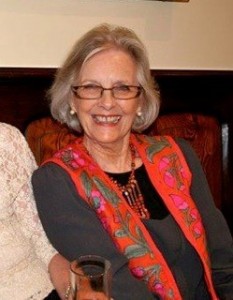 "I was diagnosed with uterine cancer 16 years ago at Leighton hospital in Crewe and I had to endure a massive dose of radiotherapy, which left me very ill for several years. I was very sick after the radiation. I had a long period of trying to alleviate ongoing stomach and gut problems as a result. I have had many admissions to hospital with this problem. At one point it was thought to be IBS. Later I was told it was called pelvic radiation disease.
A friend of mine who is a consultant said that the radiation had damaged the tissue, so would be damaged by anything like inflammation of the gut.  When I first got these symptoms I received all sorts of medication for all those problems including such as Colafac and Imodium, as I had shocking diarrhoea. The Imodium was quite good but it didn't solve the problem.  And it seemed to get worse as time went on. As you get older, all sorts of things start developing and getting worse. I could hardly walk at times. I have a wheel chair in the boot of my car for when I get so weak after an attack.
I am being treated with vitamin B6, folate and my GP, who is fantastic, has given me liquid morphine for when I have a bad attack because the pain is really bad.
I've researched my diet and it is now quite restricted. You've got to look after yourself.  For example, in the last few years yeast seems to upset me. The main triggers seem to be green vegetables and yeast.  I'm eating more protein – an egg every morning, grilled tomatoes and bacon. One hot day I decided I'd have a half pint of Guinness but I was so ill after it, so it must have been the yeast. Now I have sour dough and soda bread instead of bread that contains yeast. I love salad but can't have it because it's hard for me to digest. I don't have gravy either, monosodium glutamate or cream, although I can have cheese, lactose-free milk and yoghurt.
Then I came across Enterosgel, which has practically cured the diarrhoea. I take it every day as a preventative. I put some in a glass and mix it with water. After I drink it, the glass still as a film on it, so it must do this to the lining of the intestine. It's absolutely brilliant.  I was taking probiotics but now I don't need them. I had some pickled cucumber today and it hasn't done anything to me yet. I don't even need my wheelchair anymore either.
I've been taking it for 2 months and it started to work for my diarrhoea in a matter of days. I'm generally quite good now and I'm not so worried about going out to eat – I've been out for lunch today! I'm very pleased with the results and I recommend it to friends and family. I can now even consider the possibility of a holiday which I could never have done before using Enterosgel.
---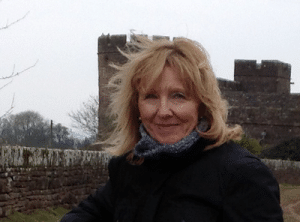 Enterosgel, has quite literally changed my life. For as long as I can remember, I have suffered with a sensitive stomach. Foreign travel has nearly always been a nightmare for me, and there have been many occasions when I have battled miserably through holidays using Imodium and feeling 'blocked-up' and unwell. In fact, I have dreaded going abroad because of this. Even at home I have always been very susceptible to intestinal upsets and illness, often being prescribed antibiotics when symptoms did not improve. Then last year I saw Enterosgel advertised in Good Housekeeping Magazine and ordered a tube to take on holiday with me. Unexpectedly, two nights before flying off on holiday to Sardinia, I was taken violently ill with sickness and diarrhoea. Normally, this would have meant days of misery for me, and a ruined holiday. However, I took Enterosgel and by the next evening was already eating a little and feeling much better. I then flew off on holiday, much relieved, and continued to take Enterosgel for a couple more days. The huge difference for me was that I did not feel unwell, I was not concerned about 'blocking' harmful bacteria inside my gut as with Imodium, and was quickly able to operate as normal and enjoy the holiday. Since then, I have used Enterosgel on several occasions, always with the same amazing outcome. I am so grateful to you. I have recommended Enterosgel to all my friends, one has IBS, and one used it when suffering from norovirus recently.
Thank you.
Wendy Moore
---
Bav Heer, Pharmacist, Naturopathic Nutritional Therapist
"I can confidently recommend Enterosgel to pharmacy customers and to my nutrition clients"
March 9, 2017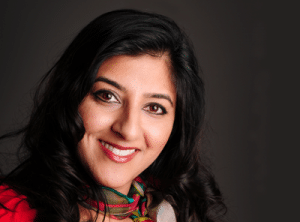 "As a practising Pharmacist and Naturopathic Nutritional Therapist, I'm frequently asked about IBS symptoms and causes. A pharmacist is trained to offer symptom relief, a Nutritional Therapist is looking to find the cause of the symptoms. This can be a challenge depending on which career hat I'm wearing at the time. Enterosgel is unique and it allows me to offer prevention, damage limitation and symptom relief in one step. Its unique ability to "mop up" toxins, allergens and pathogens in the GUT- and thus prevent them from being absorbed into the bloodstream- means I can offer something that tackles both the causes and symptoms of IBS. For me, it's a brilliant innovation, I can confidently recommend it to pharmacy customers and to my nutrition clients. Drug-free, natural and effective with no side effects or interactions, I can't ask for more. It's free of gluten, sugar and lactose. It's tasteless and suitable for use in babies and children too, which means I can offer it to almost everyone."
Bav Heer
(Pharmacist, Naturopathic Nutritional Therapist)
---
Julie Lhermette, 51, Office manager from Canterbury
August 28, 2015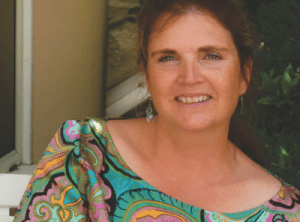 I have had irritable bowel disease for many years, which has worsened. I have taken PPI for 15 years with only marginal relief of some symptoms and of which I am desperate to stop taking as the long-term use of these PPI's has given me stomach polyps. I have also started having quite extreme reactions to eating certain foods.
The only thing that I have found that has EVER given me any relief in all those years is Enterosgel. It is a miracle to me. It gives me almost 100 percent relief within about 10 minutes. I have never come across a product that claims to do so much and does what I needed it for so wonderfully.
Enterosgeli is amazing in my experience with it and is a harmless "medicine" that works. I am a complete convert and think that taking Enterosgel transformed my life.