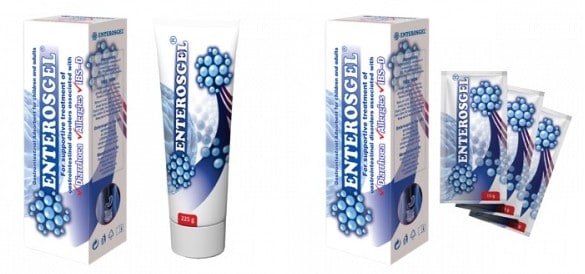 "Clinically Proven Drug-Free Treatment for Diarrhoea, Allergies and IBS."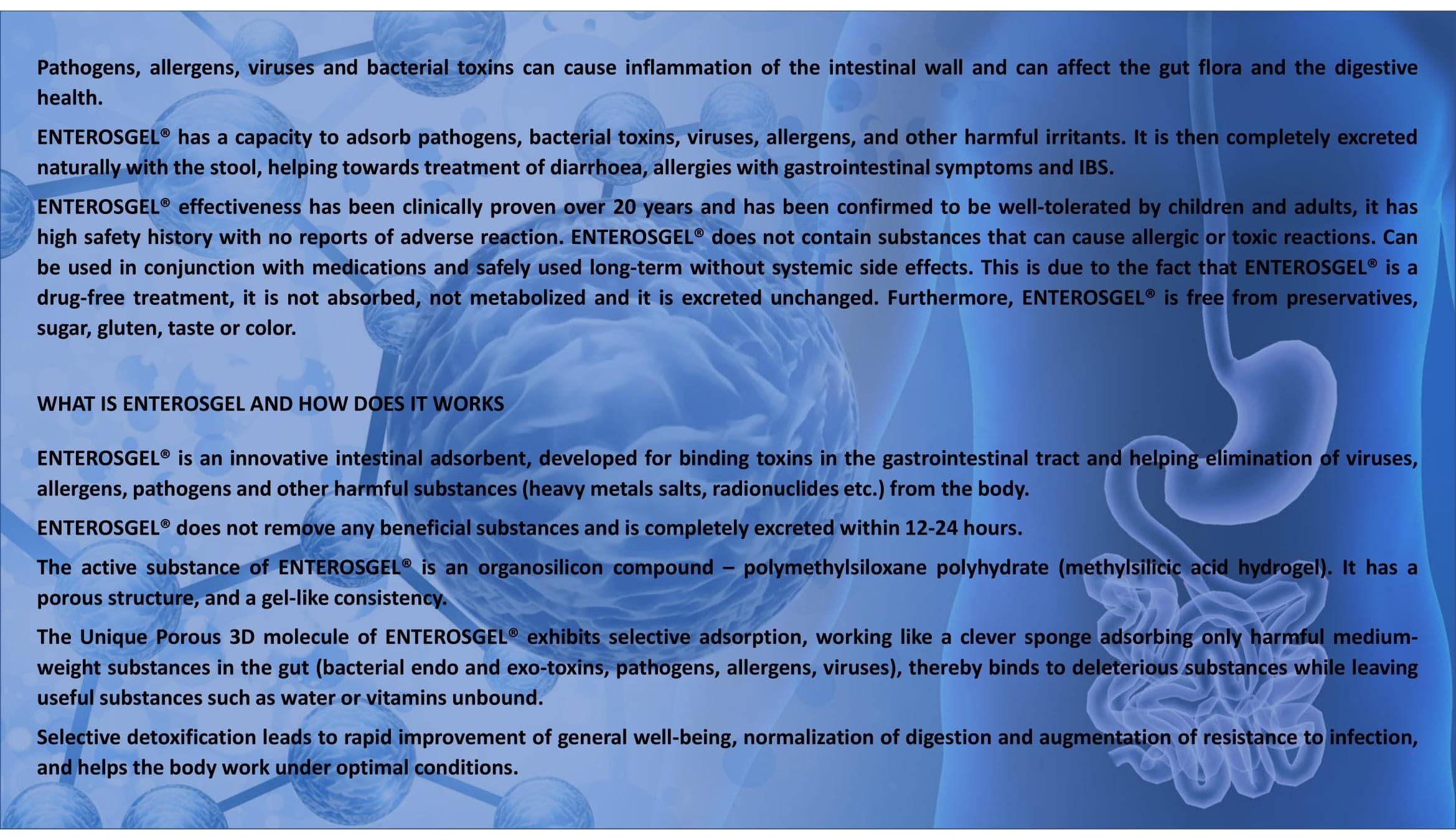 For optimal results, Enterosgel dosage should be adjusted according to presenting symptoms –
Acute Diarrhoea
First administration: 2 standard single doses followed by a single dose after every bowel movement. Once the diarrhoea has stopped, it is recommended to continue Enterosgel® treatment for 5 days using the same standard age-related dose.
Diarrhoea associated with IBS
Adults: 1-1.5 table spoons (appr 22.5g) 3 times a day during 3 weeks (4 tubes 225g)
Allergy associated with gastrointestinal disorders
1 single dose 2 times a day for 10 days. (Adults 2 tubes 225g, children 1 tube 225g). The allergenic food should be excluded from the diet.
For more information – Click Here